After a day of virtual sailing, don't you get a hunger for some fish for your supper?
I can't be alone and we must be a great resource of fishy recipes from all the virtual sailors that read the forum.
So what are you favourites?
To kick things off..
Smoked Mackerel Pate.
Smoked Mackerel, cream cheese (Philadelphia or similar), Sour cream, horseradish sauce, some spring onion, squeeze of lemon and pepper. Whizz it all up with a handheld blender and serve on toast.
If I could get dill or fresh horseradish I am sure the recipe here would be even better:
http://www.theguardi...d-mackerel-pate
But as it is... just so yummy.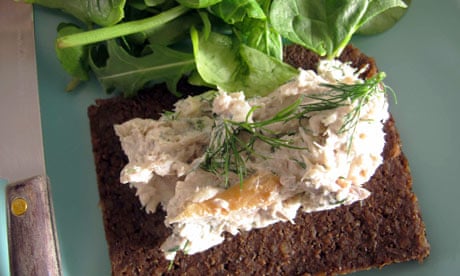 Ok so over to you... what are your favourite recipes?